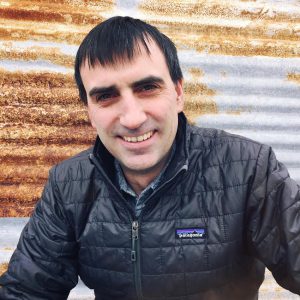 Tim Dwyer, Executive Director
Tim joined the Friends at the end of August in 2016.  A Montana native, Tim holds the public lands of Montana close to his heart.  Tim's previous work as a Regional Director for the Montana Conservation Corps gave him the pleasure of 14 years of giving back to the state of Montana and providing youth opportunity to experience the outdoors.  In his spare time, Tim can be found playing soccer, skiing, fishing, hunting, hiking, and running.  But Tim's number one priority is his family.  He and his wife have 2 wonderful daughters who are the center of their lives.
Joe Offer, Stewardship Director
Joe joined the Friends in February of 2016. His previous work experience is within the field of public recreation, ranging from the Forest Service and Montana Fish, Wildlife and Parks to municipal parks departments in Oregon and Montana. Joe grew up outside of Portland, Oregon. His first trip to Montana was a canoe trip through the Breaks to follow in the footsteps taken by his great-uncle George Drouillard while on the Lewis and Clark Expedition. Subsequently he fell in love with the Monument's cottonwoods and moved to Montana driven by his strong connection to the area. In his spare time Joe enjoys playing hockey, hiking, canoeing and spending time with his dog, Creek.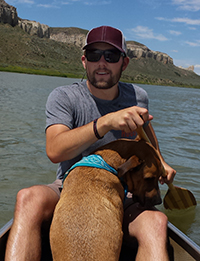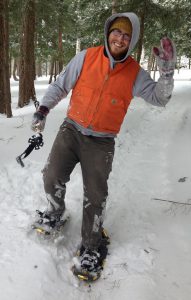 John Schlepp, Membership and Outreach Manager
John joined The Friends in December of 2016. Originally from Bozeman MT, he grew up exploring the mountains of Southwest Montana by boots, bikes, and skis. After receiving a Bachelors degree in Photography from Montana State University, he spent 2 seasons with the Montana Conservation Corps building and maintaining trails in Northwest Montana. He then moved east and developed a trails program for a Land Trust in Albany, NY, while at the same time managing the volunteer program for a large Food Bank. He recently moved back to Montana and is excited to explore more of the state with his friends and family. When not at The Friends, John can be found at various ski resorts, wilderness areas, and rivers across the state, or in Helena with his wife and 2 cats.
Sarah Harker, Education Coordinator, Americorps VISTA
Sarah joined the Friends in February 2017.  Originally from the foothills of Appalachia in Southeast Ohio, she grew up on the banks of another river.  The Ohio River has been irreparably damaged by pollution, so when Sarah decided to dedicate a year to national service, working to protect and educate about the Missouri River's priceless ecosystems was an obvious fit.  Having never been west of Cincinnati, she hopes to explore the American West during her year here, and maybe make the leap from water skiing to downhill skiing.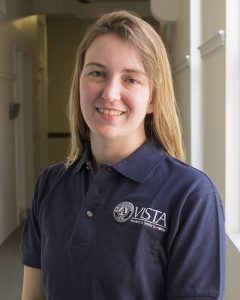 Board Members
Hugo Tureck, Chair, Coffee Creek, MT
Dave Mari, Vice-President, Lewistown, MT
Martha Vogt, Secretary-Treasurer, Helena, MT
Betsy Buffington, Bozeman, MT 
Noel Birkland, Lewistown, MT
Jim Brenna, Havre, MT
Do you want to actively help to protect your public lands?  Are you interested in helping the Friends organization grow?  If so, then we may have just the position for you.  We are currently looking for enthusiastic people to serve on our Board of Directors. 
If you are interested contact:
Tim Dwyer, Executive Director
406-502-1334